Home design and decorating in 2018 is taking a big leap away from the minimalism and muted tones of recent years.  The hints of mixed metallics, bold patterns and prints, and maximum greenery that we saw creeping up in 2017 are out in full display this year, and most of the new trends will still be ideal regardless of the four seasons.
Bold, Saturated Hues
The rich jewel tones popping up across interiors are refreshing for warmer weather but will also transition well into the cozy feel that many of us crave during the fall and winter.  They are especially prevalent in wall colors and furniture, but a large art print would do the trick for those who shy away from such outspoken designs.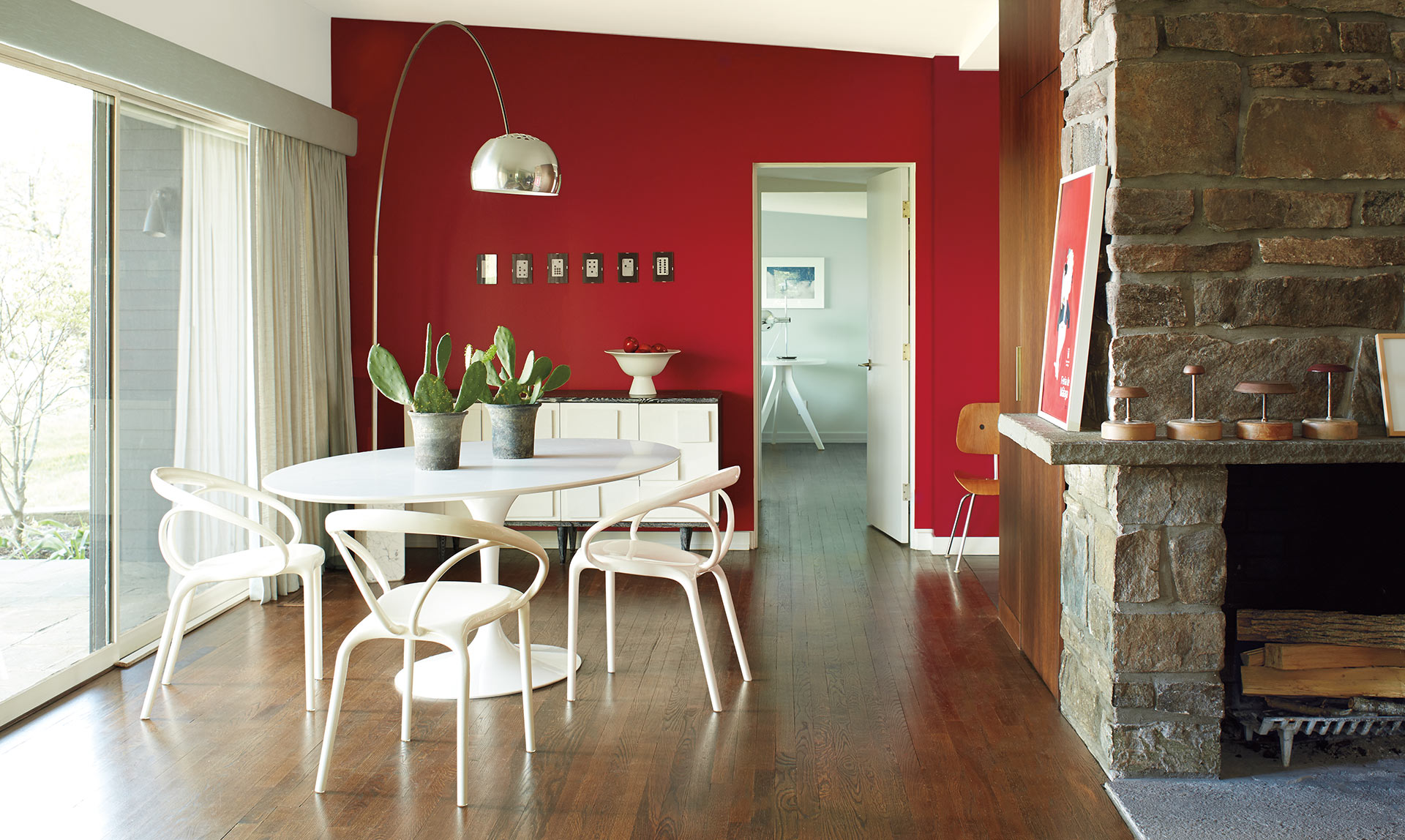 Mixed Metallics
While some of us will always gravitate toward consistent metal finishes, much of the world is currently embracing the combination of brass, brushed nickel, and other metallics.  This trend is being used in places as small as curtain hardware to very visible decor accessories and furniture frames.
Green: the New Neutral
Gray will certainly continue to be a solid option for neutrals, but green is stealing the spotlight in this area for 2018.  Sage is becoming a popular color for cabinets and primary accent pieces, and it compliments many of this year's other trends well.  Brighter shades, including chartreuse, are also being worked in as wall colors and patterns, providing a warm element that is lacking in many traditional neutrals.
Natural Elements
As many people move toward a cozier and less minimalistic interior, natural elements are more desirable than ever.  Interesting finishes, such as cerused wood and dark stains, are especially prevalent in furniture and design accessories.

Texture
Textures are a huge design trend this year, from velvet furniture and fringed decor to more subtle textures, like  cement tiles.  Overlaying rugs and using bold, ornate rug patterns is also popular this year, which will transition nicely into the cooler fall and winter months.  In addition, plants have abundantly grown in popularity (pun intended), playing into the preference for other trends, like texture, pattern, and a cozier, more lively interior.
Print and Pattern
Prints and patterns are being used everywhere, including ceilings and floors.  As far as trendiness is concerned, you are only limited by your imagination in this area.  Bone inlay, patterned plants, floral furniture, and, yes, even scratch-and-sniff printed wallpaper, are all "in" this year.  Mix and match to discover new compliments, or keep it simple with one or two modest patterns to stay trendy but safe.
Spa and Luxe Resort Inspiration
Any place in your home that is meant for serenity or relaxation could be subject to this trend, especially bathrooms and porches.  Consider incorporating this trend into your closet, as well, from the perspective of making it shopping-friendly and efficient showcase of your clothes and accessories.